2018–19 summer: Soybean on black clay, Casino
Grower: Ron Du Frocq's usually crop rotation is two years of soybeans, a winter cereal then corn and back to soybeans.
Location: Rain-fed paddock, Casino, NSW.
Monitored area: Black clay soil (flood irrigation available).
The North Coast of NSW is one of the most consistent and reliable soybean producing areas in Australia, usually achieving high quality grain with good yields (>4t/ha) from rain-grown crops. Very dry conditions this summer have seen an unusually small area of soybeans sown and those crops that were planted have struggled through very dry growing conditions.
In crop rainfall to-date is 30 mm, biggest single fall being 9 mm, however only amounts above 10 mm are considered effective on the North Coast.
The crop history information and photos have been supplied by the grower.
Pre-plant preparation
Paddock was sown to rice last summer (2017/18) and fallowed over winter.
Raised beds, 75 cm rows
Pre-plant herbicide spray, Roundup Ultra and Sharpen
Planting
Plant date 25 November 2018
Soybean variety 791
Fertiliser enhancement seed treatment prior to planting
Seed inoculant was liquid injected at planting
300 kg/ha of 3-in-1 fertiliser applied
325000 seeds/ha
Post-plant pre-emerge spray of Dual Gold and Broadstrike
Crop management
Week 4 – Helicoverpa control treatment (Steward)
Week 6 – Verdict spray to control volunteer rice from previous season
Week 7 – Foliar spray of trace element nutrients
Week 8 – Altacor applied to manage helicoverpa and loopers
Week 9 – Monolepta spray (Steward), tank mixed with PK foliar fertiliser.
Week 13 – 175 mm of rain has fallen so far this month, which has been crop saving! Cracking has disappeared, beans are about a little over half pod fill and the crop is on the point of starting to turn. No agronomic management side, no action required but watching for pod stinging insects and late season rust.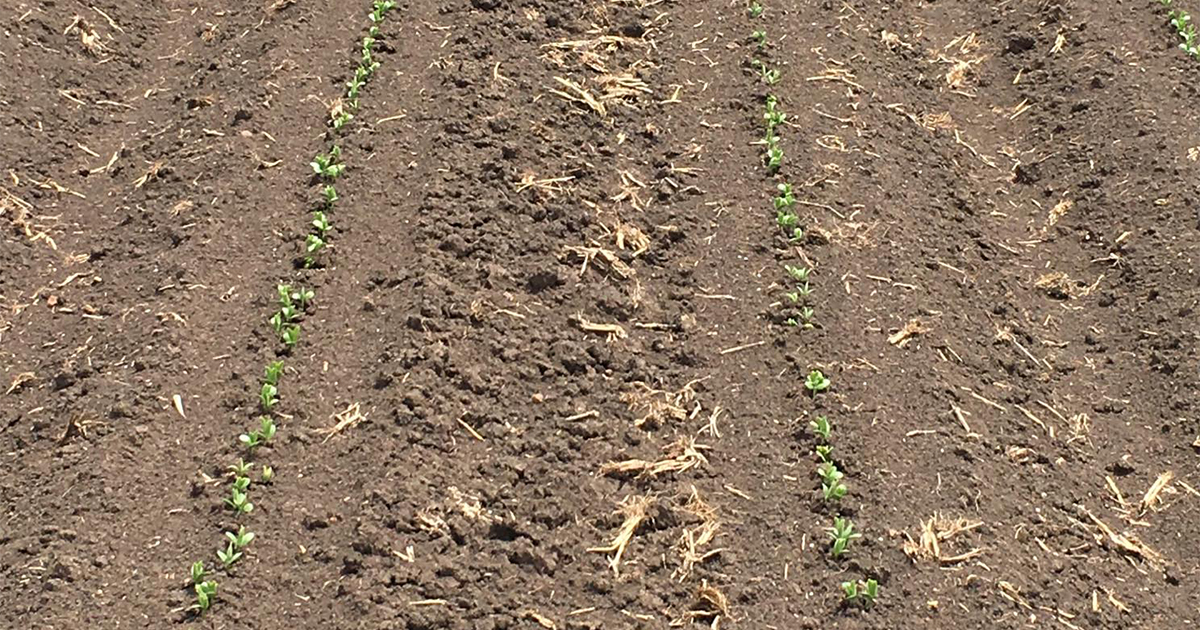 Crop out of the ground. Planted 25 Nov 2018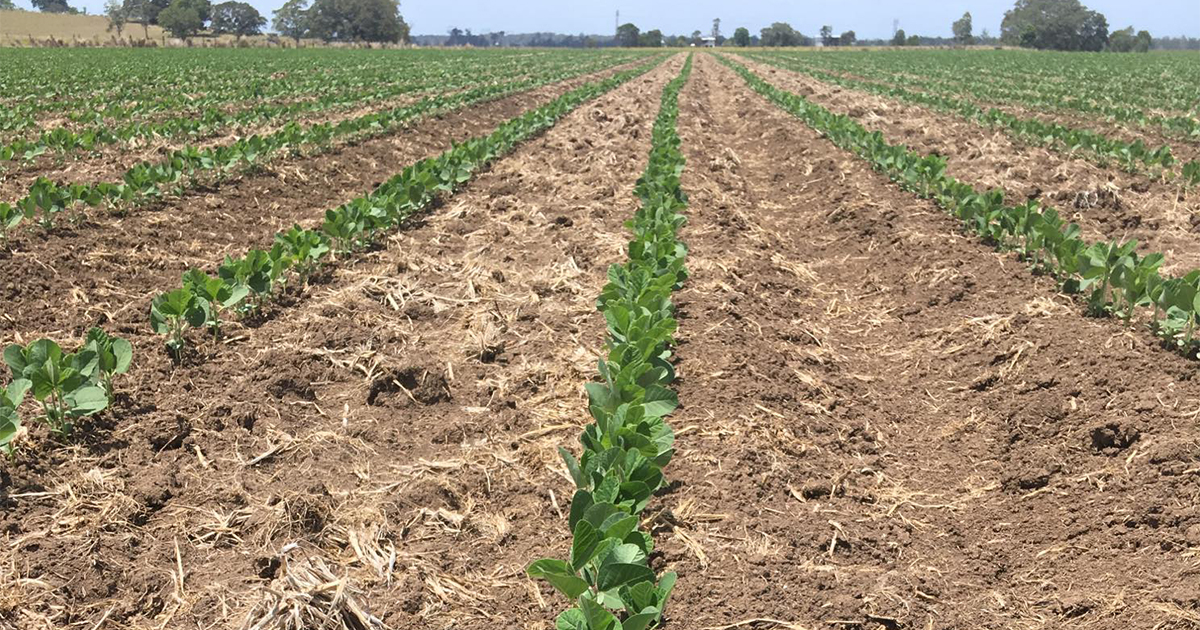 Great early growth. Making the most of stored soil moisture.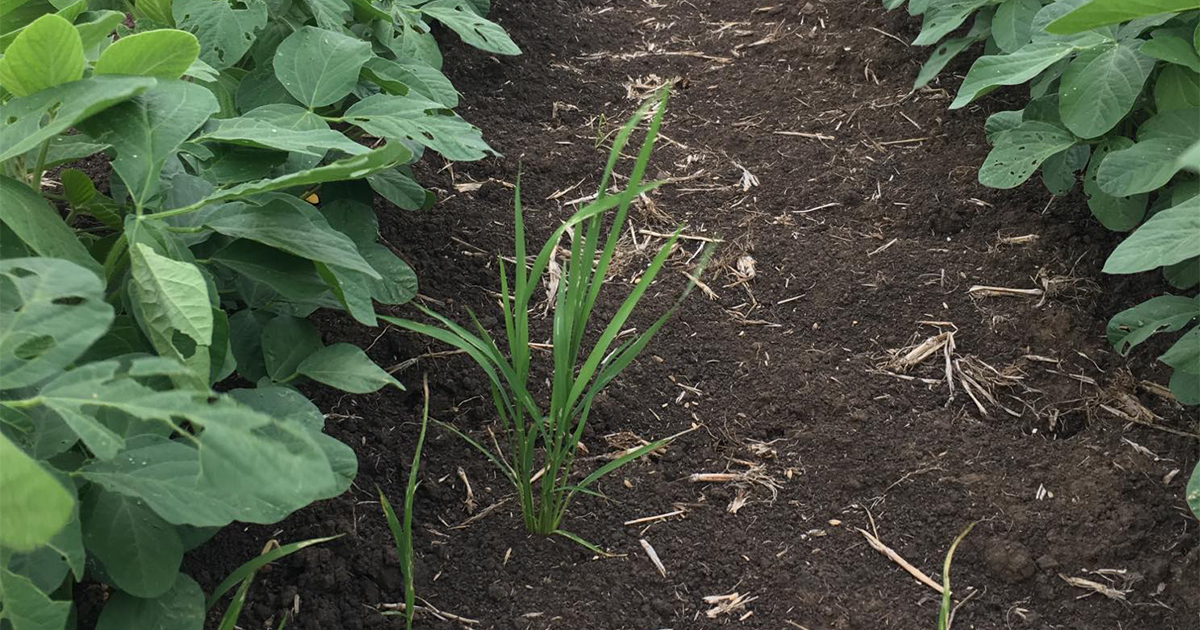 Week 6 – Sprayed out volunteer rice. Leaf damage evident from earlier caterpillar presence.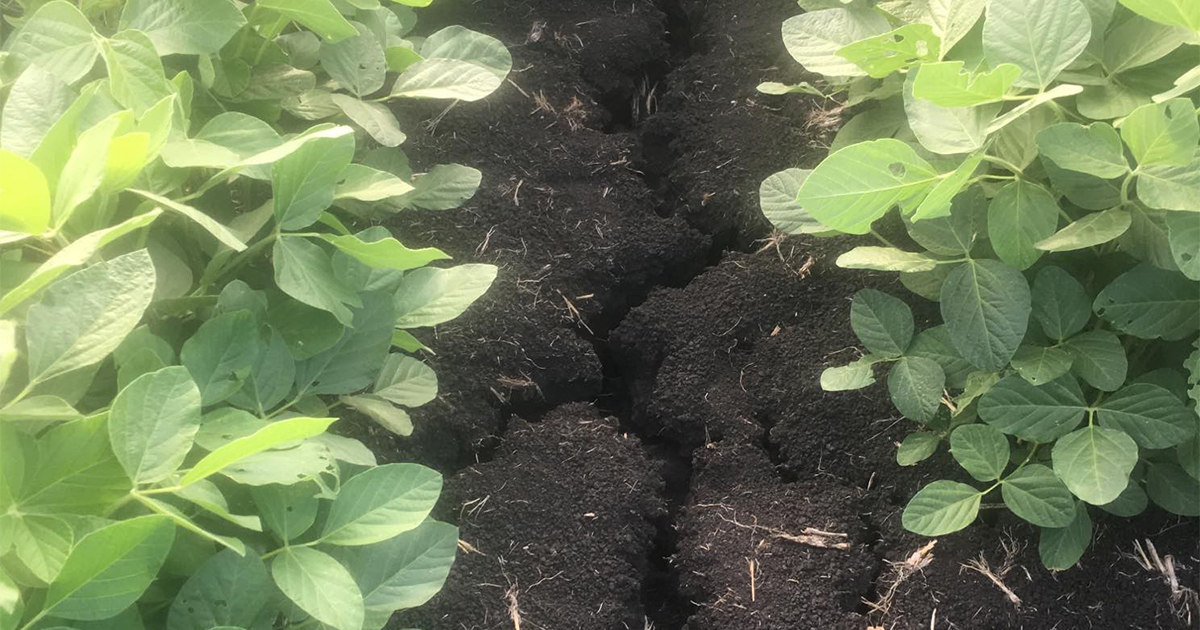 With no effective rain falling during the growing season this crop is doing well to survive.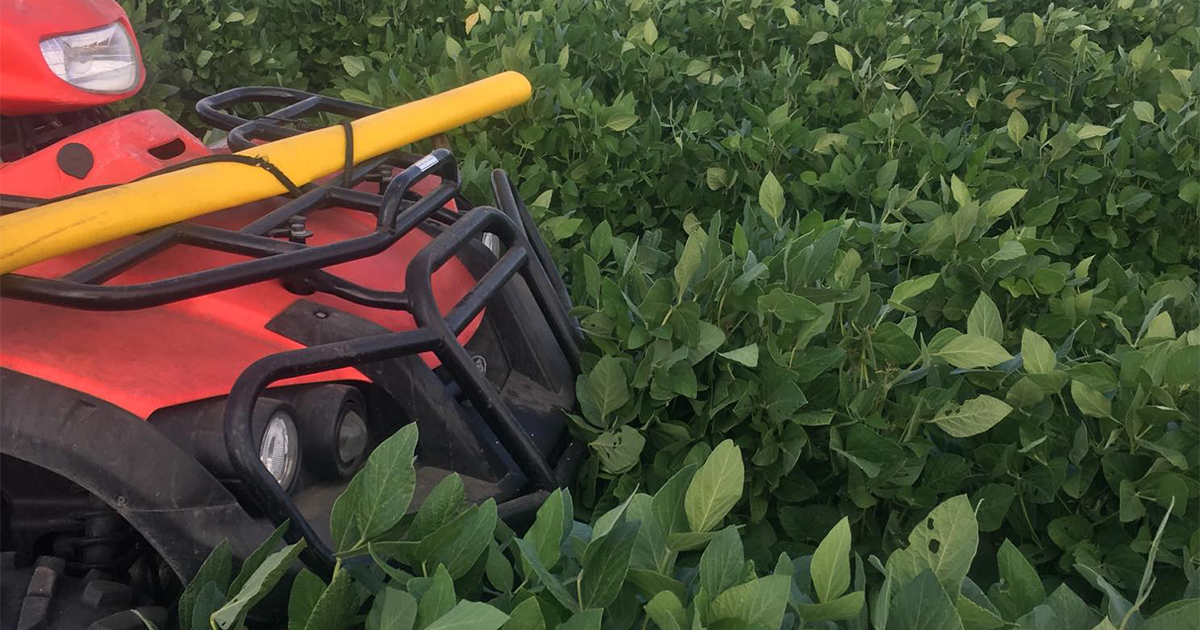 12 weeks in, starting to slow down.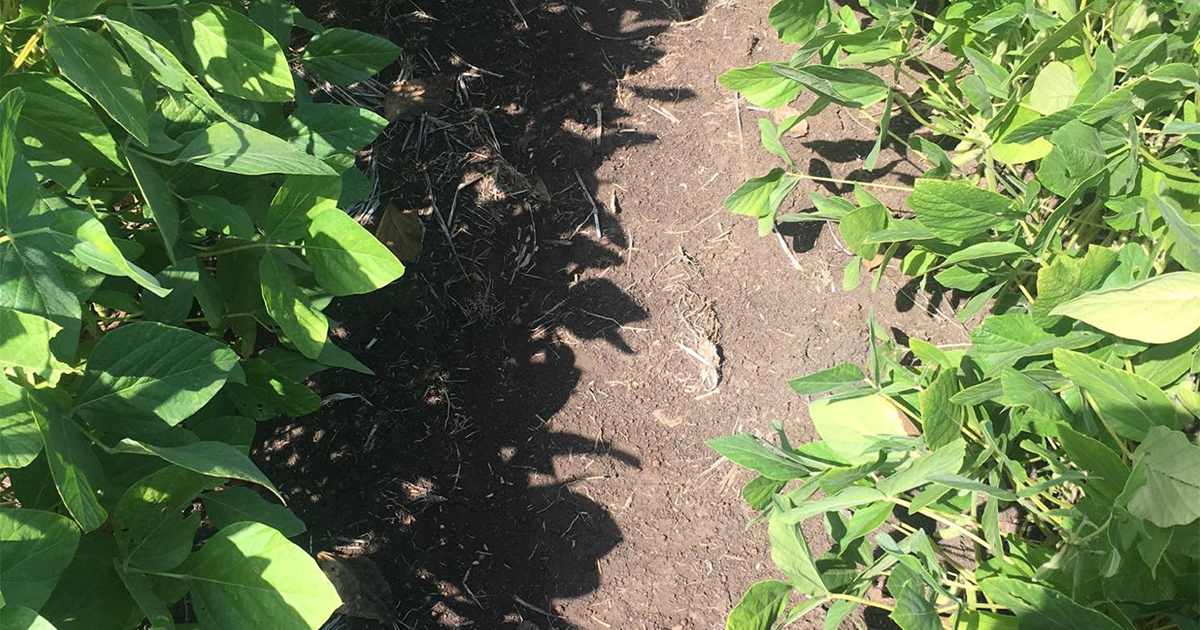 Week 13 – what a difference some rain makes! 175 mm of rain so far this month has been crop saving! Cracking has disappeared, beans are about a little over half pod fill and the crop is on the point of starting to turn.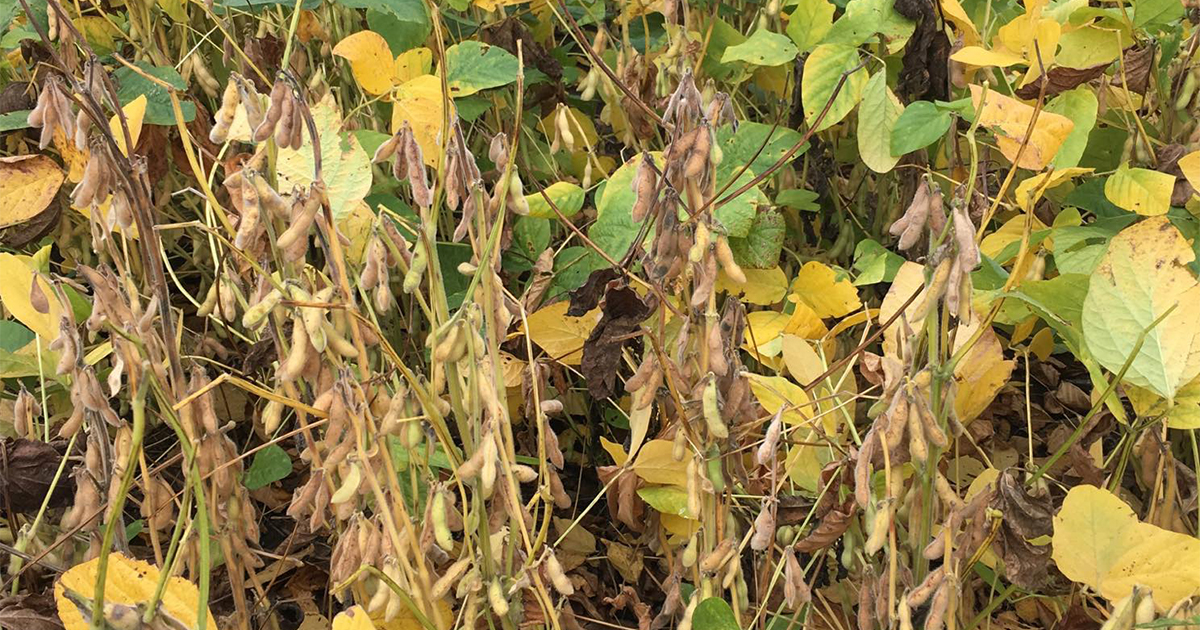 Week 15 – The crop is turning, interestingly the crop is more advanced where it didn't stress as much, and much greener where it was very stressed (dry).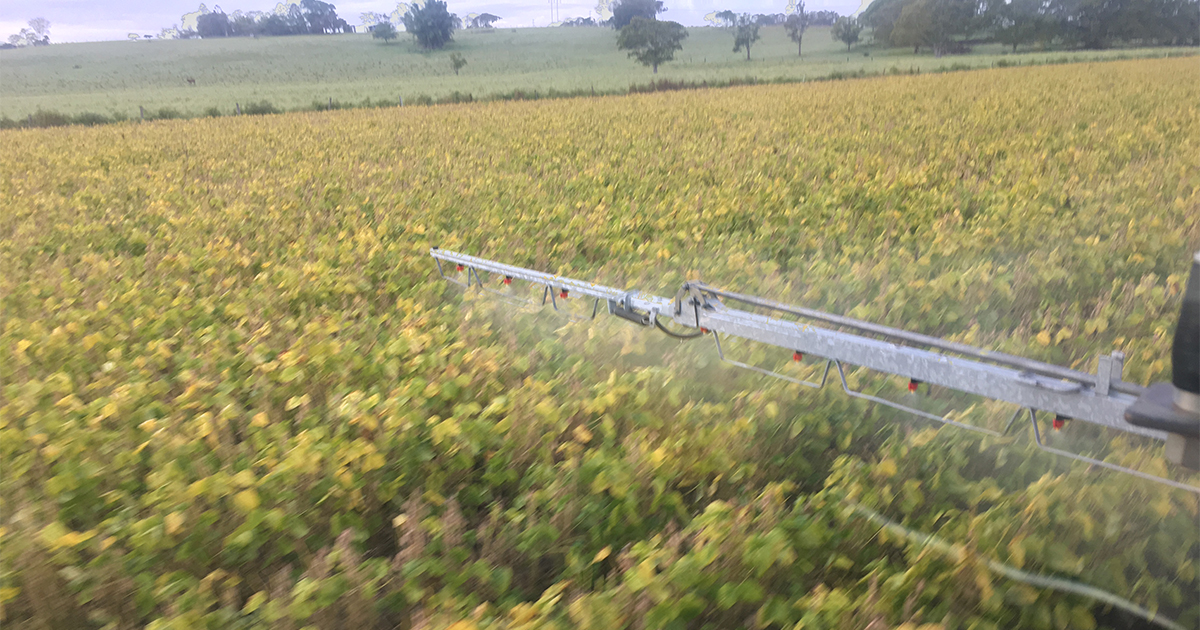 Week 19 – Sprayed out beans on Friday with Reglone, harvesting 7–10 days after.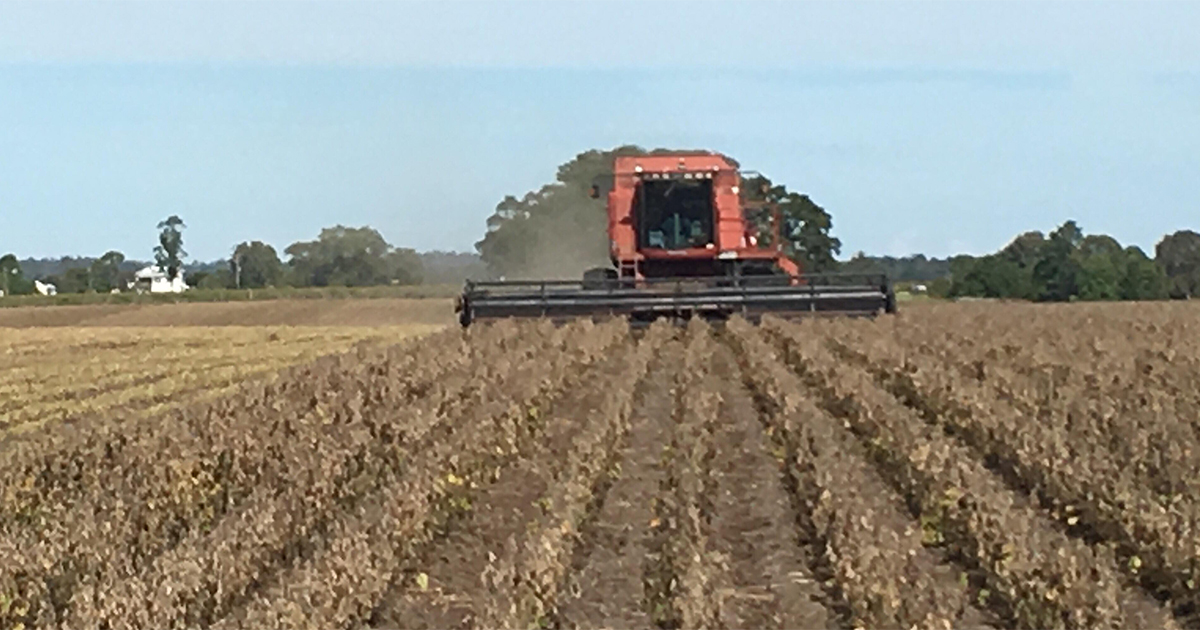 Week 22 – Harvest complete. The 2.6 t/ha, a good result considering the season.
Crop rotation
Ron reckons there's nothing better than direct drilling into soybean residue. The soybeans supply part of the nitrogen requirement for the following cereal crop but to get the best yield from the cereal it is necessary to top-dress at some stage with nitrogen and potassium.
This winter Ron has planted Fathom barley sown at 75 kg/ha. The seed is treated with the same fertiliser enhancement prior to planting as he uses for soybean seed (trace elements and phosphate).
Ron uses corn as a disease break and to access different chemistry for summer weed control.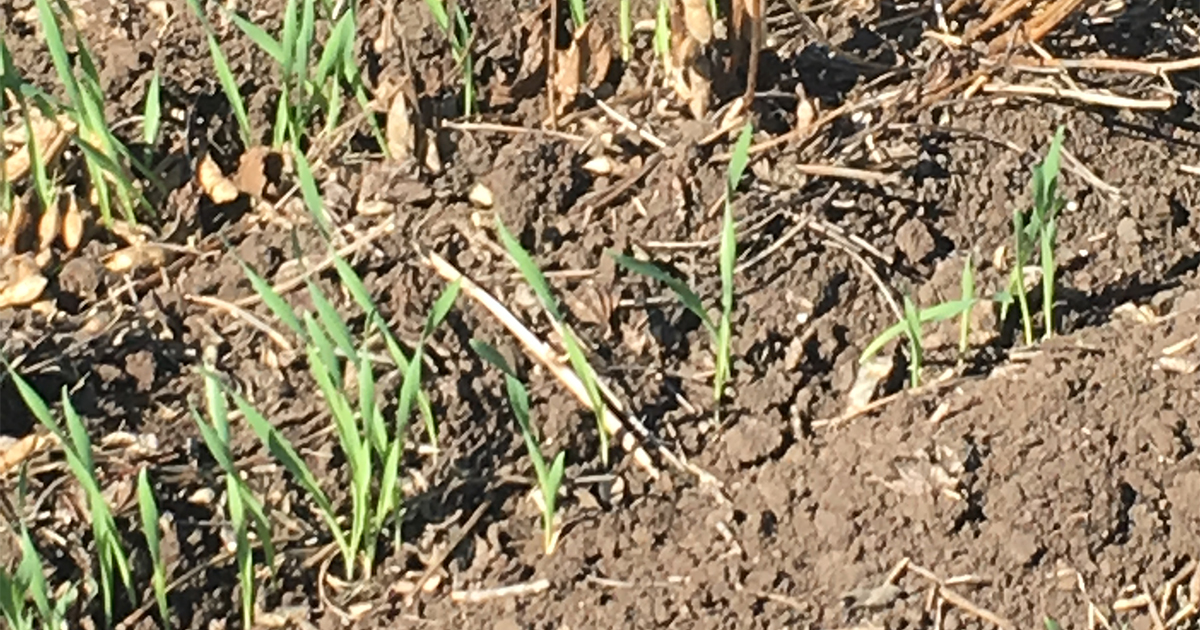 Barley emerging well following soybean.
Read Pulse Check blog articles | Pulse Check Coastal facebook | Subscribe to the monthly newsletter