2018–19 summer: Mungbean on brown forest soil, Kingaroy
Grower: Julian Cross grows mainly broadacre crops – peanuts, corn and mungbeans in rotation.
Location: Ellesmere, south of Kingaroy
Monitored area: 28 ha brown forest soil, dryland
Pre-plant preparation
Knockdown herbicide is applied pre-plant to control grass and broadleaf weeds.
14 November – muriate of potash, DAP, zinc fertiliser applied via strip till operation.
12 December 2018 – a pre-plant spray metolachlor (Dual Gold), 2,4-D and glyphosate application.
Week 1-2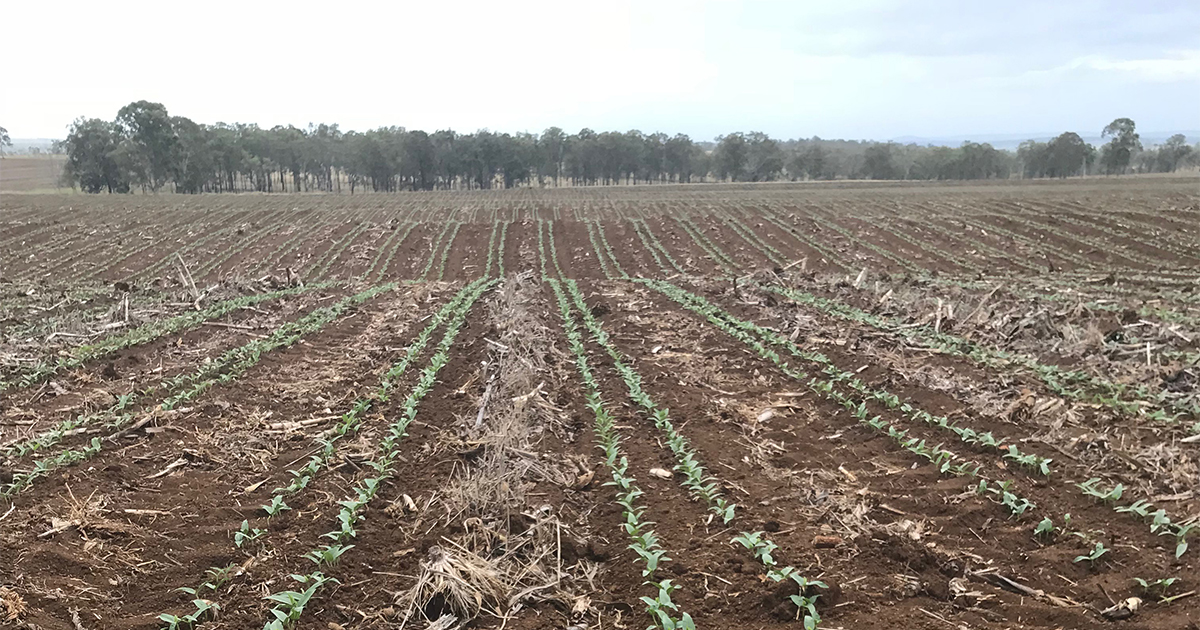 Management notes:
28 December 2018 – Jade mungbeans planted in twin row formation at a seed rate of 29 kg/ha.
30 December – post plant pre-emergent application of Dual Gold herbicide.
Week 3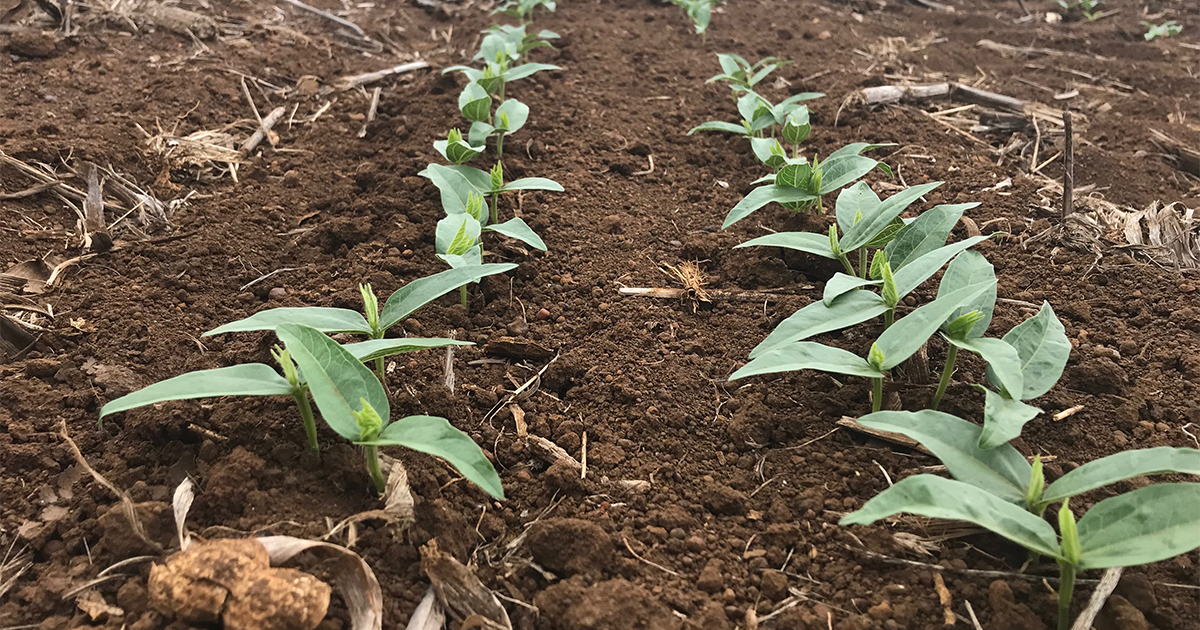 Week 4
Management notes:
Mungbeans are looking healthy and not too affected by the heat and dry
No insect concerns at the moment.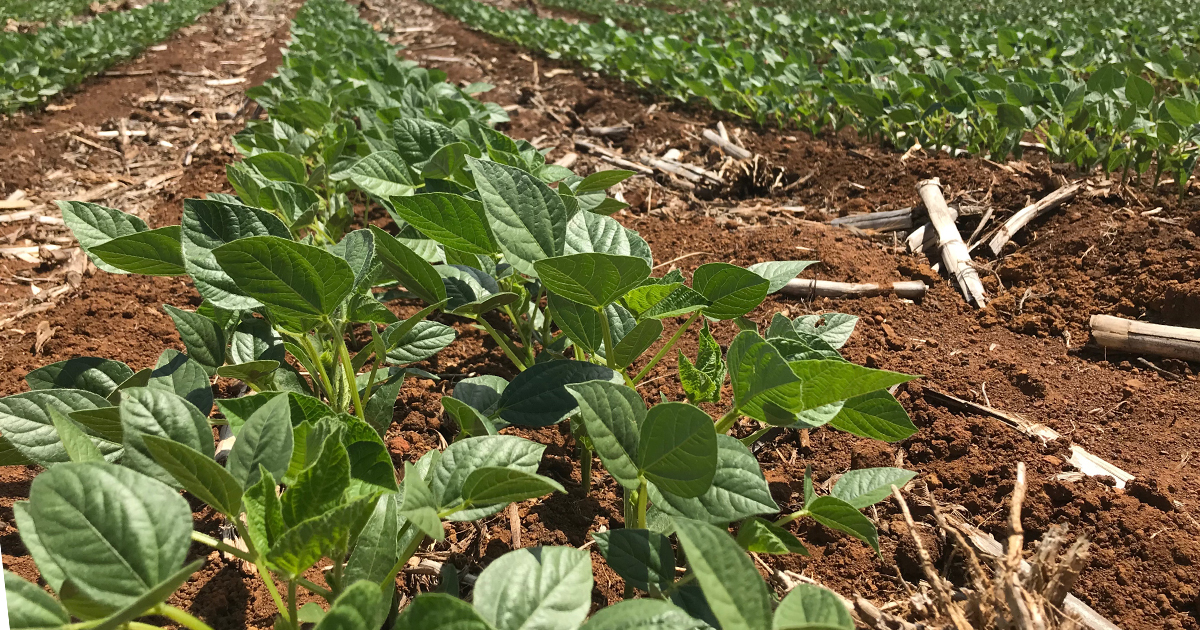 Twin rows have closed over.
Week 5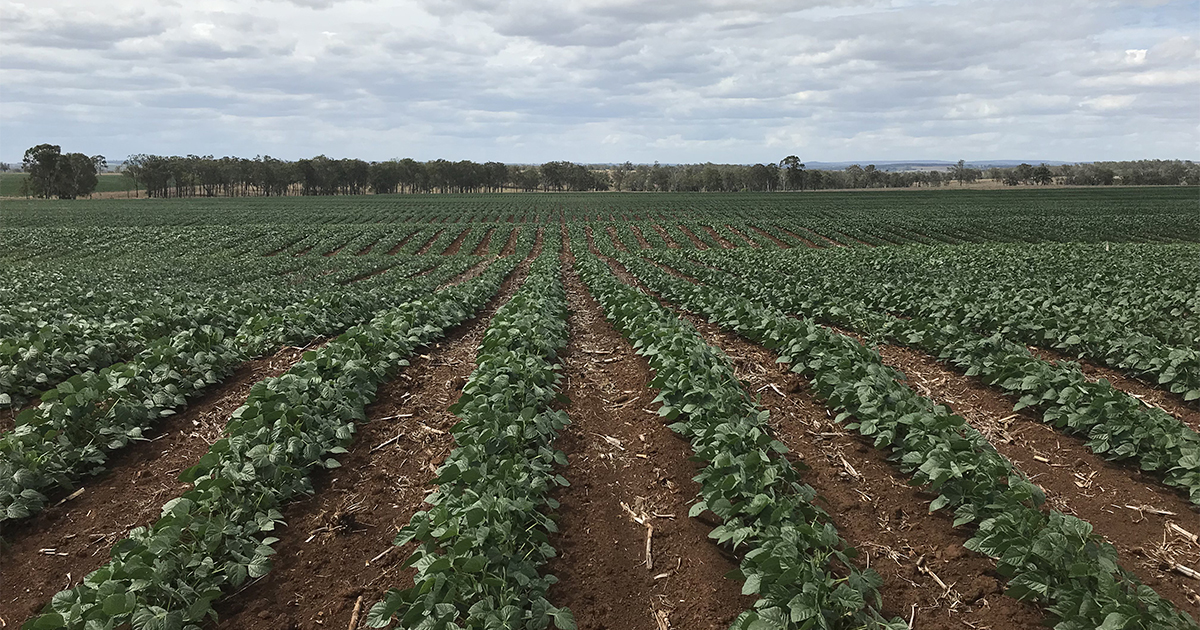 Management notes:
• Mungbeans are developing well with some minor leaf damage likely caused by grasshoppers, no control is required.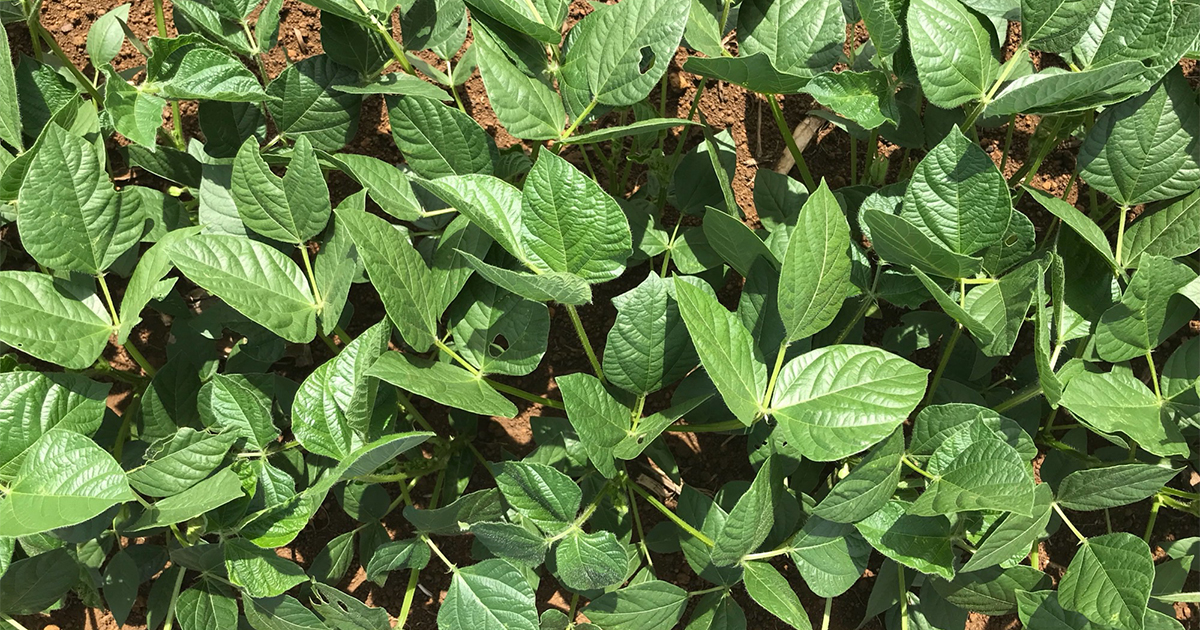 Twin rows have fully merged.
Week 6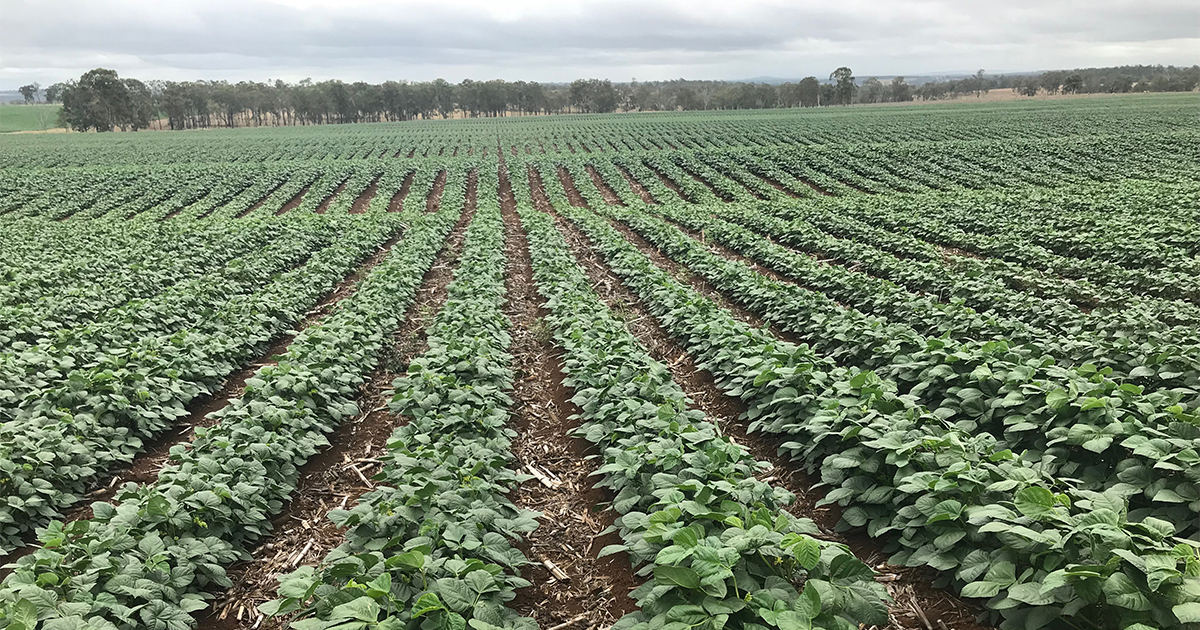 Management notes:
Mungbeans received 4 mm of rain Wednesday and are looking healthy and green.
Flower buds are opening, and the flowers have started to emerge.
In some areas the flowering has ceased and pod development has started.
Adult mirids, heli and jassids have been observed in small numbers, all well below the economic threshold level, as well as populations of beneficial ladybugs and ants.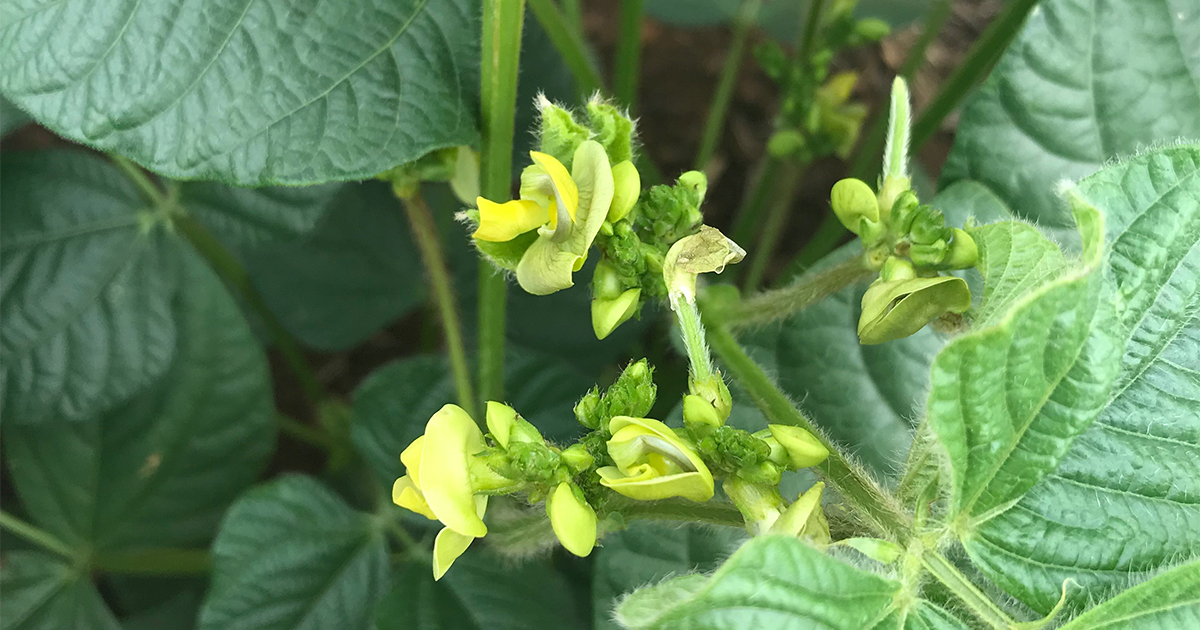 Flower buds are opening, and the flowers have started to emerge.
Week 7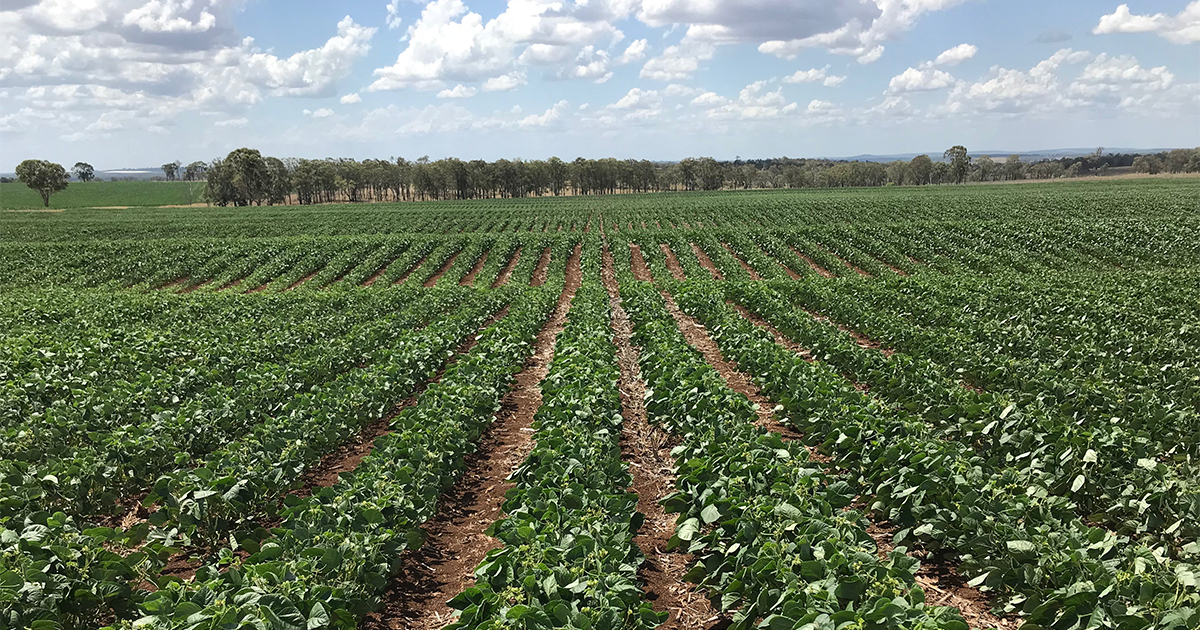 Management notes:
Flowering is continuing and pods are developing.
Crop monitoring found heliothis and green mirids above threshold levels. A good number of beneficial insects was also observed.
Therefore it was recommended to the grower to apply altacor,  and ½ rate of dimethoate + salt to control these pests.
This will be done as soon as weather conditions allow.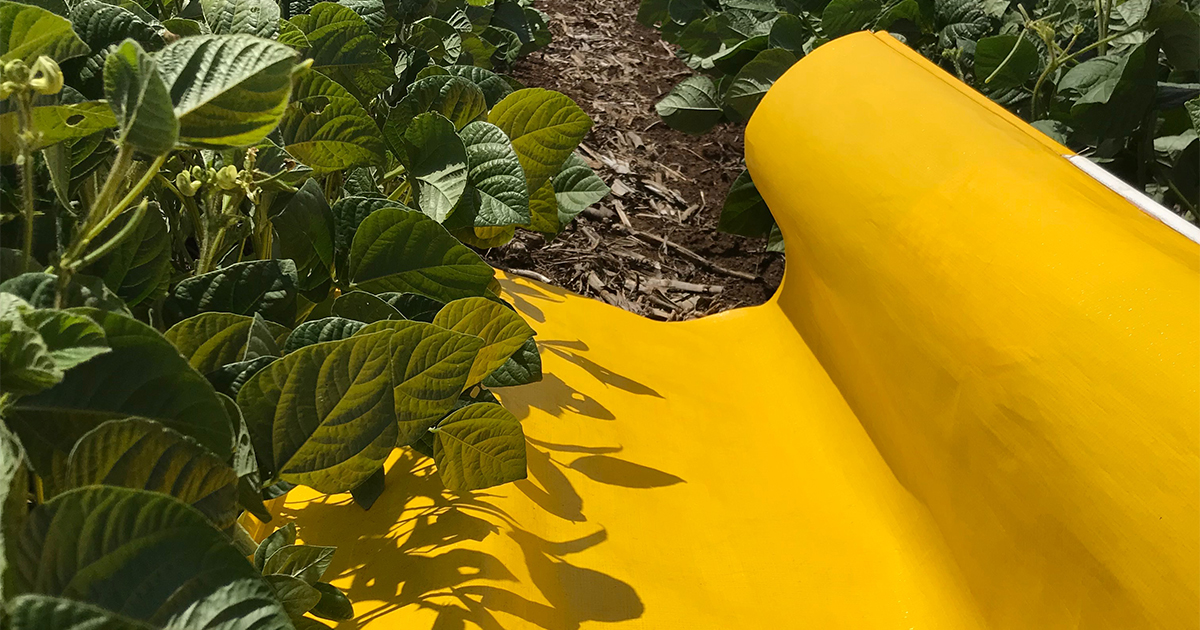 Crop monitoring is critical at this stage of the crop to preserve yield potential.
Week 8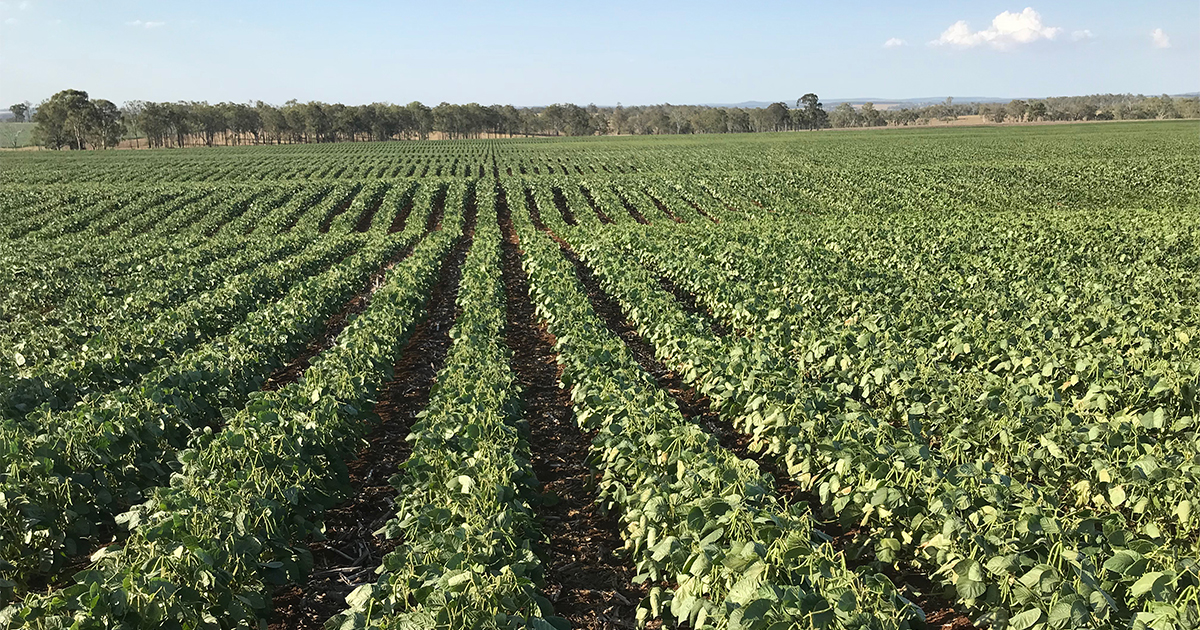 Management notes:
Mungbeans are continuing pod development and were sprayed with the recommended insecticides to control heliothis and mirids last Thursday (14th February.)
Crop has been inspected since and insect numbers are now well below threshold levels.
Due to the extreme heat this week, some of the mungbean plants are showing a brown colouring on the leaves due, most likely to sun burn.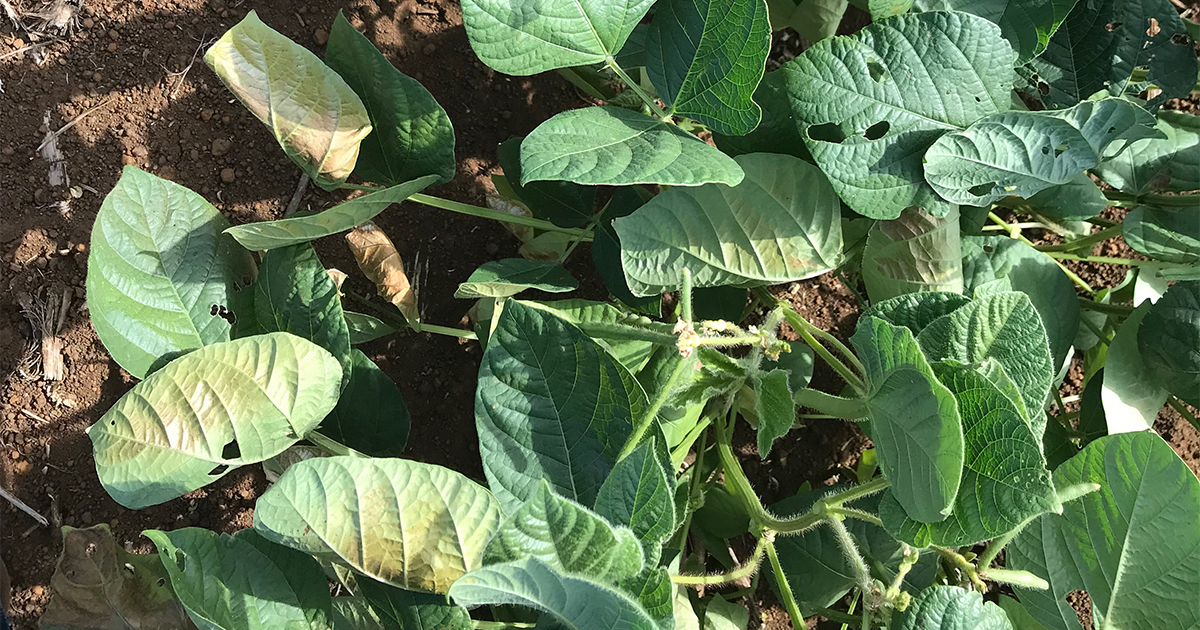 Leaf bronzing – probably sunburn.
Week 9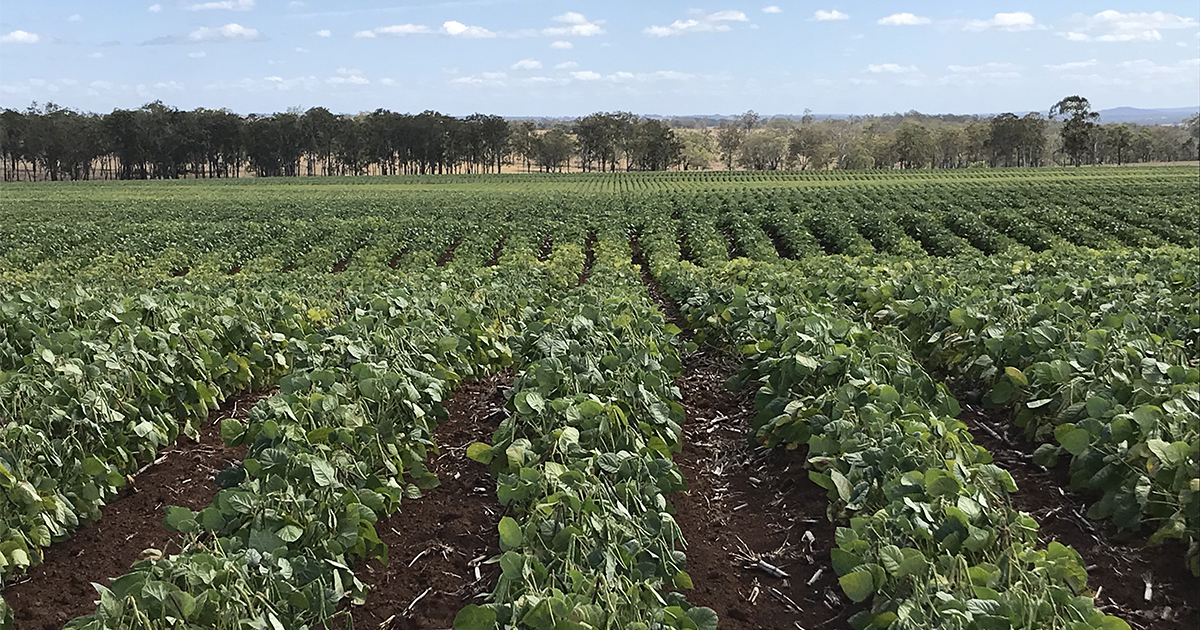 Management notes:
Pods beginning to mature – first brown / black pods visible
No insect pressure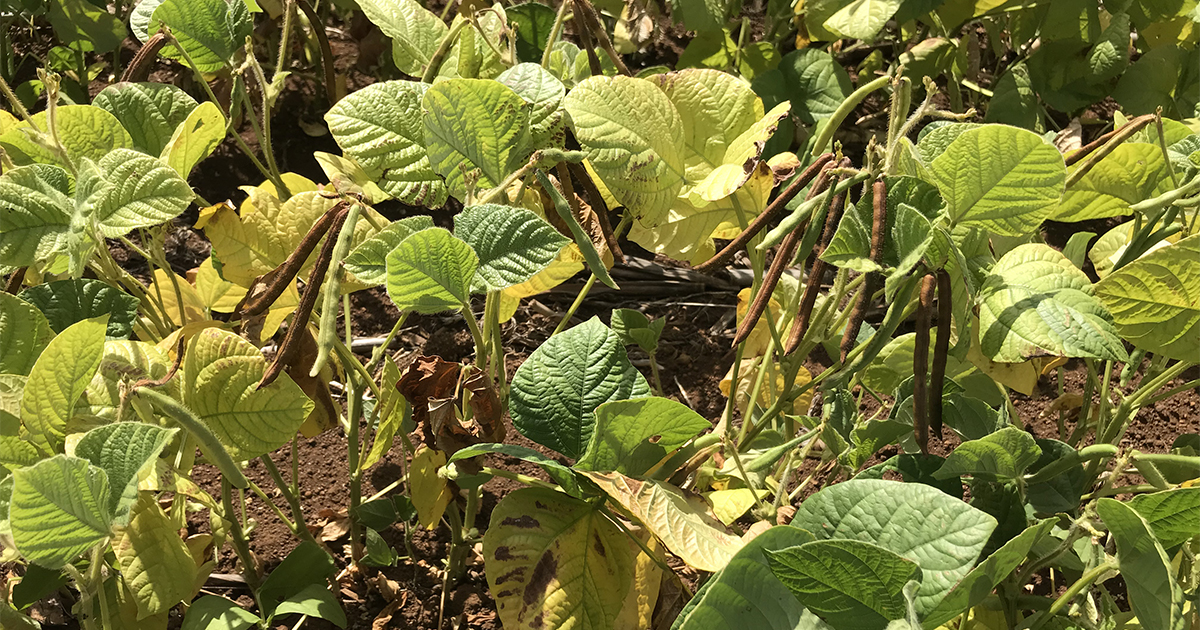 First pods starting to mature
Week 10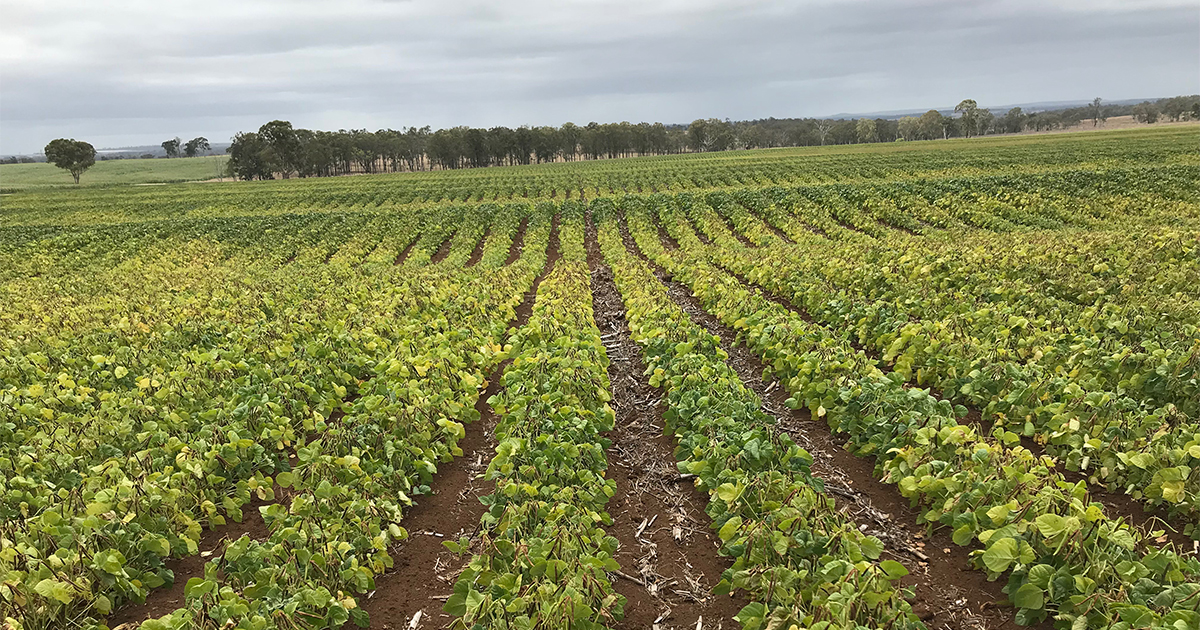 Management notes:
50% back pods, likely to advise desiccation next week.
No insect pressures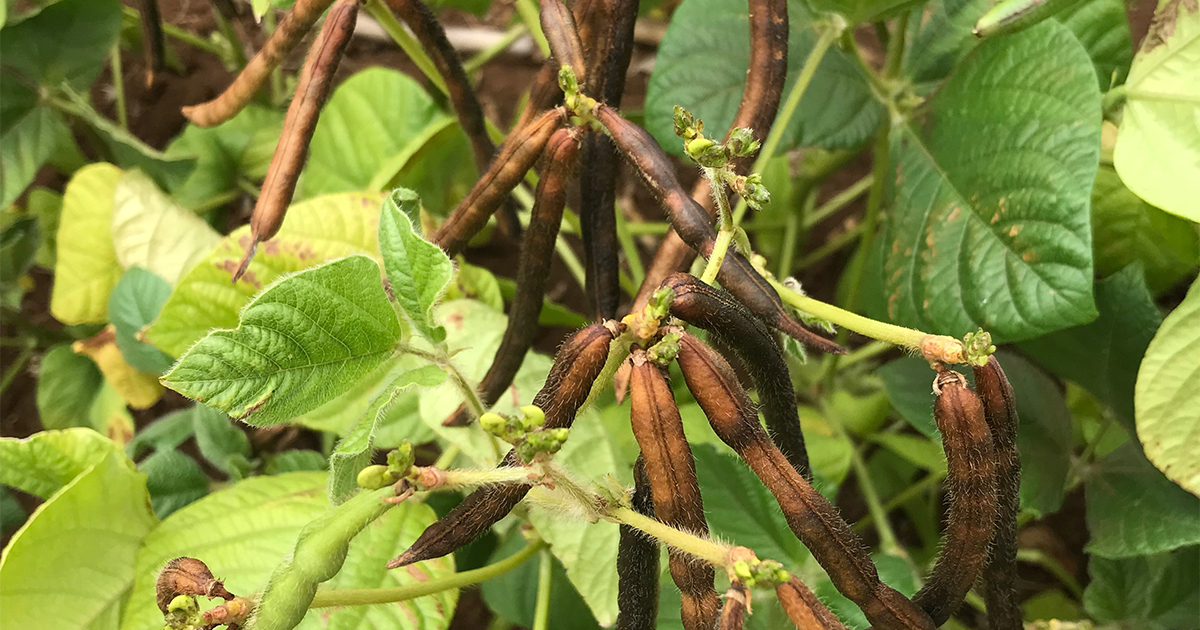 Mungbeans maturing fast
Week 11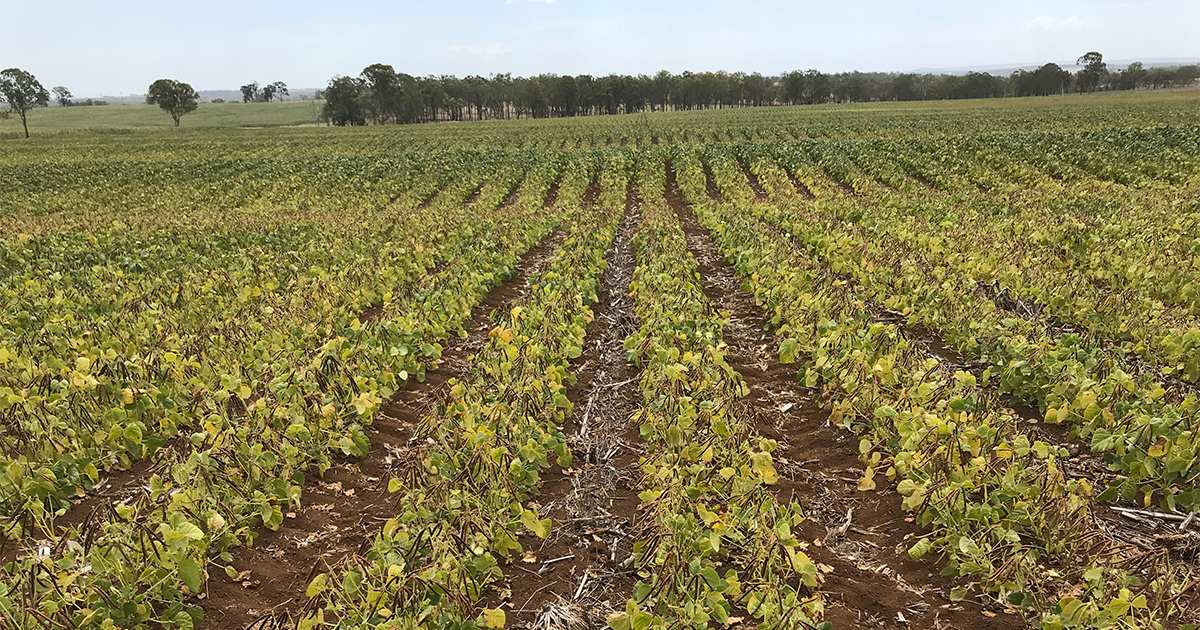 Management notes:
The crop was desiccated on March 10 with the recommended brew of Hot-Up, Ammonium Sulphate and RoundUp, ready to harvest early next week.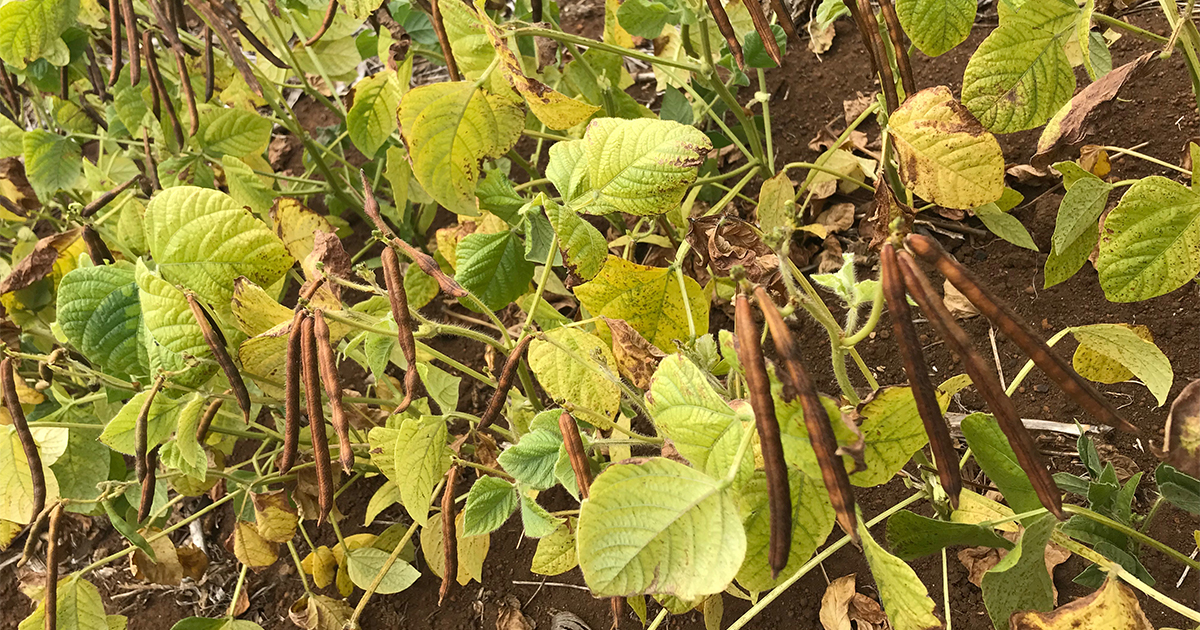 Week 12-13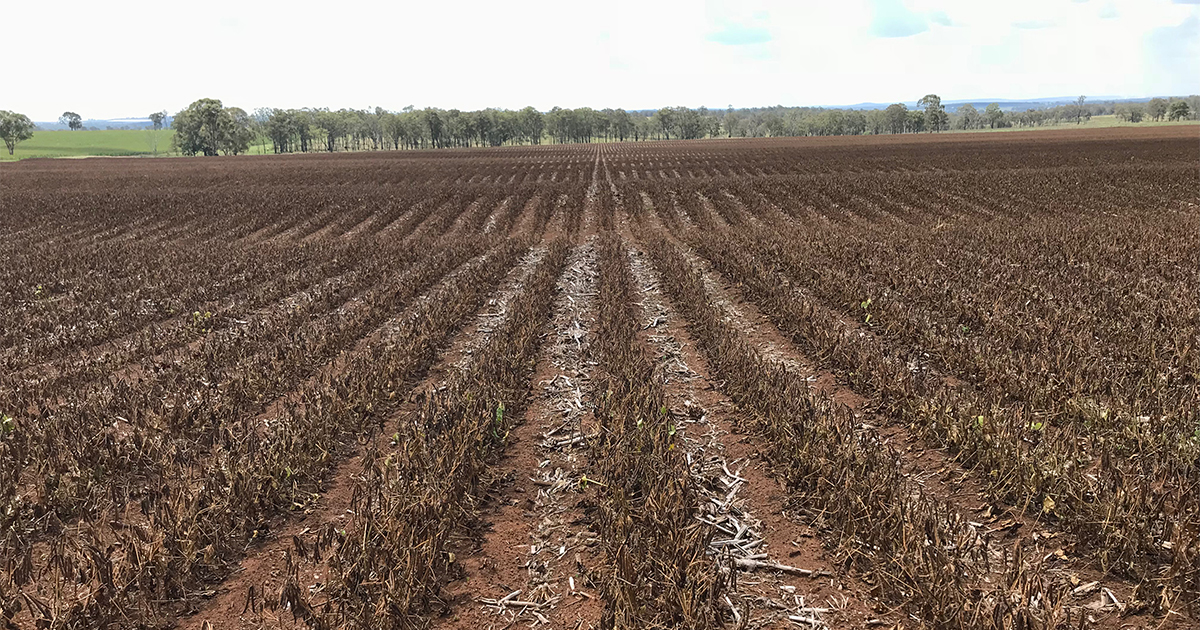 Management notes
The crop was harvested on the 24th March, with a yield of 18 t off the 28 ha paddock (0.64 t/ha). Quality is likely to be manufacturing. These have been sold to Unicorn Foods, in Wondi.
The crop was planted December 28th after 97 mm of rain and a failed winter wheat crop. During the growing season they received a total of 27 mm in five separate rainfall events.
Overall, these mungbeans did well despite the lack of rain and some extremely hot days.
With harvest complete, the plan is to sow this paddock to wheat.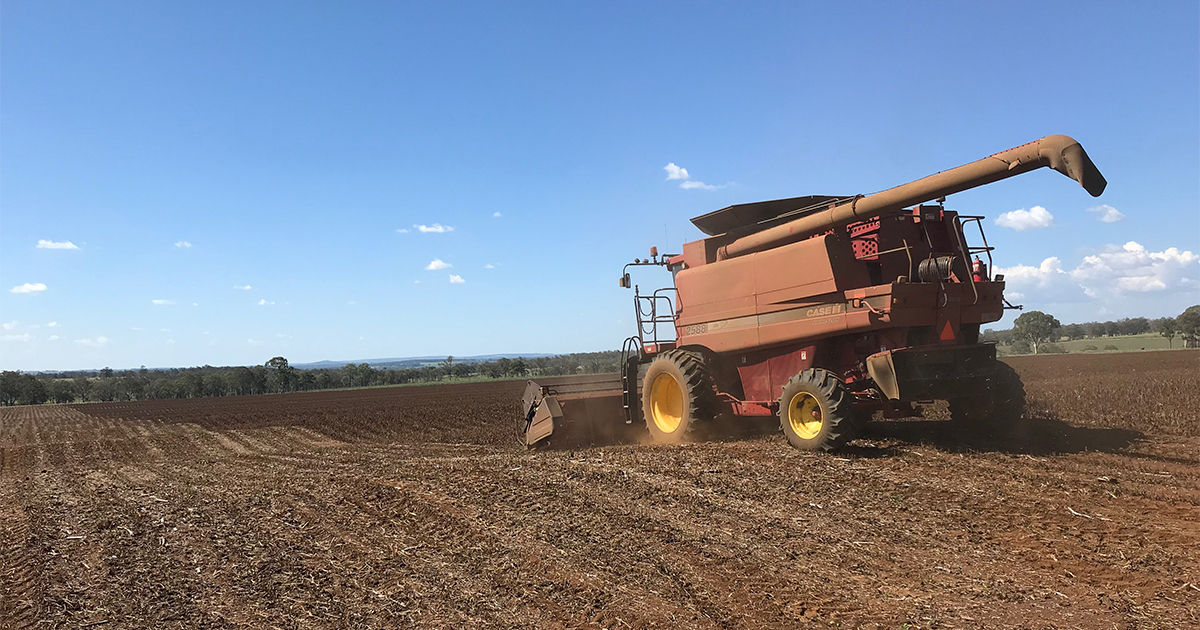 This mungbean crop yielded 0.64 t/ha at the end of a very tough season.
Read Pulse Check blog articles | Pulse Check Coastal facebook | Subscribe to the monthly newsletter